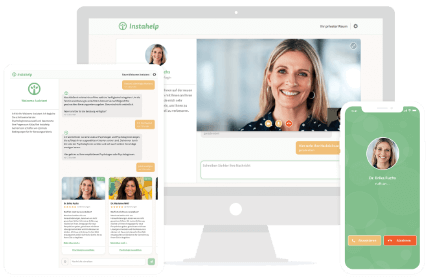 For employees
Free consultation for employees! Become mentally strong – for your company, but also for you personally!
Most of the time we stand with both feet firmly in life. But none of us is protected from getting caught in a storm now and then, which causes our stability to waver. At the latest then, we wish for a safe haven – a protected place to recharge our batteries so that we can face life's challenges. Try psychological counseling online – a space for emotions… for time and individuality… a space for you!

Does your company offer Instahelp counseling for free? Then take this opportunity to redeem your unlock code today!